The main recommendation for disassembly of high pin density components in SMT patch processing is to use a hot air gun to clamp the components with tweezers, blow all the pins back and forth with the hot air gun, and lift the components when they are melted. If you need to disassemble the parts, do not blow to the center of the parts, and the time should be as short as possible. And clean the gasket with a soldering iron after removing the parts.
For Smt Cleaner Machine components with a small number of pins, such as resistors, capacitors, bipolars and triodes, first tin plating on a pad on the PCB board, and then use tweezers to clamp the component in the mounting position with your left hand and fix it on the circuit On the board, use the right hand to solder the pins on the pads to the pads sold. The tweezers in the left hand can be loosened, and the remaining feet can be soldered with tin wires. This kind of part is also easy to disassemble, as long as both ends of the part and the soldering iron are heated at the same time, and the tin is melted and lifted slightly to disassemble.
Other business products of our company: Wave-Soldering, Reflow Oven, PCB/PCBA Separators, Smt Cleaning Machine, PCB Separator, Mounting Pick Machine. Please feel free to contact us.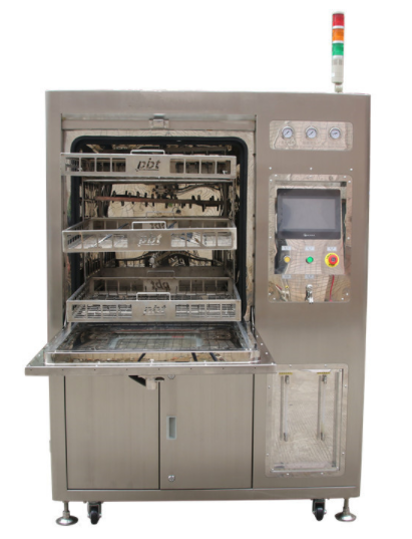 ROC Precision Intelligent Technology Co., Ltd
Business Type:Manufacturer , Trade Company
Product Range:Electronics Production Machinery
Products/Service:SMT Machine , Printer Machine , Smt Cleaning Machine , PCB Separator , Mounting Pick Machine , Reflow Wave Machine
Certificate:CE
Company Address:Floor 1, Unit A, No. 17, Jinfu Road, Huanan Industrial Park, Tangbian Community, Liaobu Town, Website: http://www.boyish.cn, Dongguan, Guangdong, China


Next: SMT Welding Technology and Reflow Machine Introduction